I downloaded the Brave Browser and I am impressed. Sites are loading faster than Chrome and all the annoying ads are gone. Brave also has a built in Bitcoin wallet to reward sites I visit most via micropayments.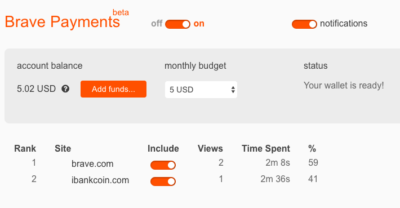 As an example, CNN is a pig of a site that takes 5-10 seconds to fully load in Chrome. That extra time between when the first images appear and the site is fully displayed is the loading of the different ads, site trackers, Facebook plug ins and complete crap snooping your personal information. In Brave CNN loads almost instantly. A peek at the Brave settings shows the following for CNN: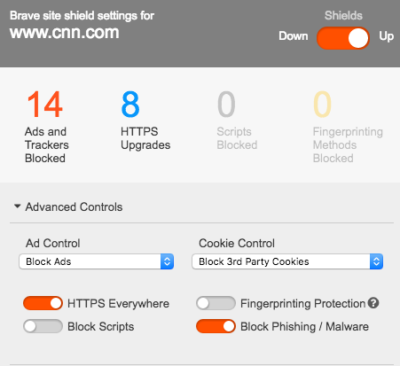 From Cointelegraph:
On the desktop, Brave provides a 40% to 60% speed increase and a 2-4x speed increase on mobile devices. Mobile users see a direct reduction in both battery and data plan consumption. Brave also protects users with leading privacy and security features such as HTTPS Everywhere (encrypted data traffic), fingerprinting shields, phishing protection, malware filtering, and script blocking.