Since I posted about Bitcoin in August at $575 it has moved to $750 and is currently resting at ~$710.
Bitcoin is in a $20 trading range the past 48 hours. Ain't nobody got time for that.
Bitcoin is going to move soon and it could be big. Bitcoin doesn't give a shit about China Yuan devaluation, the price of Oil, lying politicians with illegal email Servers or even pussy grabbing Orange Swans.
Bitcoin thinks little of these things.
To prove my point I provide the infallible balloon animal chart.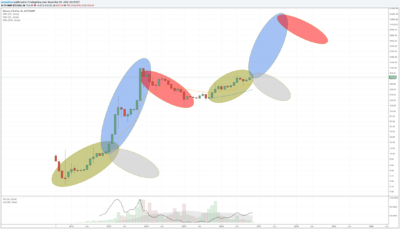 It's that simple. See you at $1,000.
For the more traditional TA purist, Bitcoin has formed a huge cup and handle long term. I expect a move further north soon.