On December 7th with Bitcoin at ~$770 I posted you had your last chance to buy before a run to $1,000.
Today Bitcoin hit $1,000. That's ~25% return in less than 30 days.
What now? Well, here's a possible scenario: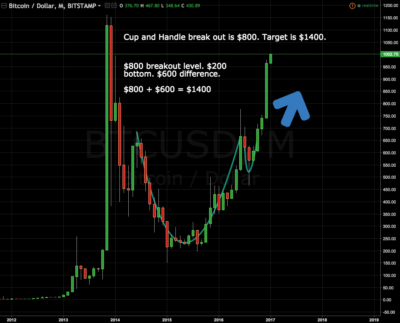 I don't like the vertical upward trend. It's too volatile, however the long term trend is the cup and handle. Target: $1,400 for a buy and hold. It's going to be very choppy so if you act have a strong hand and you'll be rewarded nicely.