Crypto is dead. Everything you knew, gone. The major players of yesterday, irrelevant. The rules of the game, destroyed. Up is down. Down is up.
Here is a final look at the previous lords of Crypto: the Neckbeards. They were gentle guardians of the fertile Crypto plains during the Paleolithic period. They roamed the crypto exchanges as doe eyed benign beings of innocence. Rarely leaving their basement, they devolved into human cavefish. Left to their limited options for social interaction they engaged in the the great Troll Wars of 2017 on Twitter and Reddit. The neckbeards ceased to adapt. They are now functionally extinct.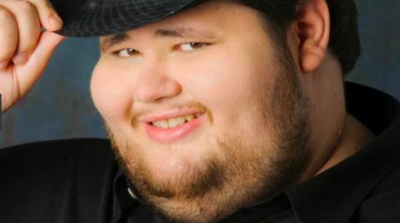 The new Lords of Crypto are … the long tail of society. Your Grandmother and her Florida retirement community armed with Ameritrade accounts, the Uber driver, the barista, and the millenial shitheel next door are the new lords of crypto. Surprised? Did you think I was going to say Wall Street?
The crypto genie is out of the bottle. Wall St is attempting to get it's hooks in via CBOE, CME, GBTC and other traditional finance instruments but society finally has a way to overturn the status quo. As the meme goes, "THIS IS GENTLEMEN."
Allow me to preemptively say fuck you to the inevitable trolling I'll get in the comments. I had GBTC in the iBC Stock of the Year contest. How did your shitty call go? You wanna fuck with me now. Bring it. I'll fuck you up in 2018 too.
But we cool, if you're cool. I'd rather help you make a shit ton of money than have to hear your critiques of my crypto game. All I have to say  is…."Scoreboard". If that irks you, hate the game don't hate the playa. You can still get your 20x on in 2018. I invite you to come along on the journey.
Where was I? Ah yes, making shitty analogies: if dotcoms were a coal fired train then the crypto universe is a custom built 220mph bullet train. What I'm saying is…. Everything is accelerated. Days are minutes. Weeks are days. Gains are obscene. Losses will be catastrophic. Rising from the ashes will be a new world ordered on Crypto.
Don't get complacent. We'll run farther and longer than you think possible. We'll crash so hard your unborn kids will feel it. Then we'll take over the world.
Everyone fears Wall St will take over but it won't. Crypto is worldwide. It can't be sliced into tranches of shitty debt and CDO'd to death. Wall St can short it, but they will get run over by Grandma's knitting club talking about blockchain and HODL in the long run. The long tail wins. A million Grandmas with Ameritrade accounts are greater than Lloyd Blankfein.
Play the long game. Don't chase price. Read Fly's book. Troll me at your own risk.
On the markets, BCH is up 20% today and forming a nice bull flag. I posted charts on my Twitter.
I'll post something with meaningful content later. Maybe.
https://www.youtube.com/watch?v=1yDelARE3Fs